Posts tagged with "TOP HEALTHCARE CONSULTING COMPANIES"
---
Making India Easy
 · 03. February 2020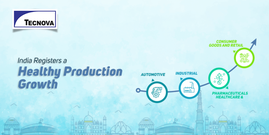 According to a new survey report, India's production growth has seen tremendous growth during December 2019 owing to healthy demand conditions and new product drives. The IHS Markit India Manufacturing PMI claimed that the country's manufacturing output increased at a significant pace in December 2019—which is the fastest in the last 10 months. The PMI reading increased to 52.7 in December 2019 from 51.2 in November 2019. As per the report, "an index reading of above 50 indicates...
Making India Easy
 · 17. October 2019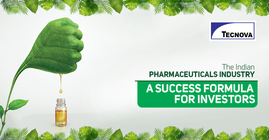 The Indian pharmaceutical industry is one of the largest and most advanced in the world. It supplies a whopping 50% of global demand for a wide range of vaccines, 40% of generic demand in the United States, and 25% of all sorts of medicines in the United Kingdom. The country's increasing pool of prodigious scientists and engineers is driving the industry to new heights. According to a report, Indian pharmaceutical firms supply more than 80% of global demand for antiretroviral drug used to...