Posts tagged with "# FACTORY SETUP CONSULTANTS IN INDIA"
---
Making India Easy
 · 24. November 2021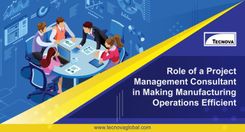 Role Of A Project Management Consultant In Making Manufacturing Operations Efficient Project management consultants are business experts that provide advice to firms willing to invest in foreign markets. A company hires them to assist regarding manufacturing execution, operation, strategy planning, and more. An industrial consultant assists B2B businesses to make manufacturing more efficient with their valuable experience across various domains like manufacturing, vendor development, supply...
Making India Easy
 · 19. August 2021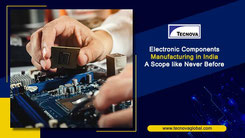 The electronic industry is one of the most dynamic and diversified sectors, evolving at robust rates with constant innovations. One of the world's fastest-growing industries across the globe, Electronic System Design and Manufacturing (ESDM) continues to amplify lives, economies and businesses. In 2012, India's contribution to the global electronic market was only 1.3% and in 2019, it was over 3.6%, as per the reports released by Invest India. As per recent reports: by Government bodies: By...