Posts tagged with "# BUSINESS STRATEGY FIRM IN INDIA"
---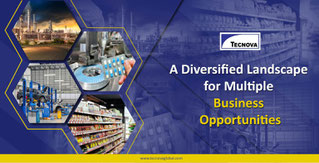 India: A Diversified Landscape For Multiple Business Opportunities As per Economic Survey 2020-2021, India's expected GDP growth for the financial year 2022 is projected at 11%. Also, as per reports in January 2021 forecasts growth of 11.5% in FY2022 and a 6.8% increase in the year 2023. Furthermore, reports shared by the International Monetary Fund (IMF) project that India is one of the fastest-growing economies worldwide. The primary reason behind this economic development is the rapid...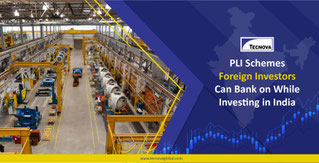 Latest PLI Scheme Scenario: Foreign Investors Should Bank on These While Investing in India In terms of economic activities and growth, India has emerged as one of the fastest-developing Asian countries in the world and a lucrative hub for foreign investments. These growth trends are due to Government of India initiatives like the PLI Scheme and other ease of doing business measures. India's real GDP at its current price stands USD 2.71 trillion as of the financial year 2021. Such immense...