Posts tagged with "manufacturing"
---
Making India Easy
 · 03. February 2020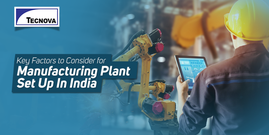 Entrepreneurship is rapidly evolving with time in India. Young prodigies are taking over the market with their revolutionary ideas while setting up futuristic business units in different parts of the country. As a result, manufacturing has now emerged as one of the most lucrative sectors backed by the government's policies. However, manufacturing plant set up in India is way trickier than you might think due to a variety of factors. In-depth due diligence needs to be performed before taking...
Making India Easy
 · 20. November 2019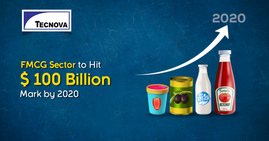 According to a report by India Brand Equity Foundation (IBEF), a trust founded by the Department of Commerce, Ministry of Commerce and Industry, Government of India, the Indian FMCG sector is poised to reach $ 103.7 billion milestone by 2020 at a Compound Annual Growth Rate (CAGR) of 27.86%. The report further states that the sector has fared exceptionally well in the past few years reaching a mark of $52.75 billion in 2018 from $31.6 billion in 2011. The projected growth of the sector...