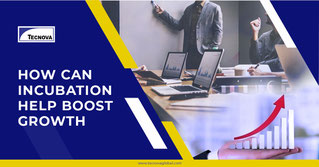 According to a 2020 National Association of Software and Services Companies (NASSCOM) survey, India is home to 520+ business incubators and accelerators and records the 3rd highest number of active programs in the world.
This unprecedented growth is a result of a rapidly developing industrial ecosystem and increased foreign investment in the country from 2009-2019. As per a study shared by Datalabs in 2020, India emerged as a hotspot for entrepreneurship and received a massive investment of $63 billion between 2014 and 2020, and also marked the entry of nearly 34 companies in the Unicorn Club that has a combined valuation of $115.5 billion.
Growth of this stature in foreign investors across various industrial sectors significantly creates the demand for increased institutional support to provide ideation and entry-level strategies. India's Central and state governments have also propelled the growth of business incubation by implementing favorable policies. As per NASSCOM, almost 72% of the incubation and business development programmers are supported by either the Centre or state governments. Simultaneously, private incubators are also taking part in this active competition by leveraging their network and business expertise to provide key tangible business outcomes to foreign organizations expanding their presence in India.
Importance of Business Incubators in India
Foreign organizations, that are willing to extend their presence in India but are unfamiliar with the market, need to formulate a robust and comprehensive market entry strategy to secure long-term success. Business incubation is one of the most effective processes to meet this end as it helps to reduce the gestation time to market and minimize the liabilities along with the benefit of easy exit if the target business goals are not achieved.
Some of the major impediments that foreign organizations face while establishing a business in India are wide differences in culture, diverse consumer preferences, lengthy and complicated bureaucratic processes, securing government permits, licenses and tax compliance. The primary role of business incubators in India is to help mitigate these hassles by formulating a tailor-made business support process that accelerates the early-stage growth of organizations willing to capture the Indian market with an array of targeted services and resources.
Stages of Business Incubation
The role of incubation centers in entrepreneurship development includes helping foreign companies in India to focus solely on revenue generation by offering a range of customized business development services that are crucial in the nascent phase of their business ventures.Some of the primary stages of business incubation are as follows:
Facility Support: Convenient Access to Office Spaces
Commercial real-estate developers in India do not favorably lease small spaces to new clients and often charge excessive per-square-foot rates. Further, Foreign companies willing to expand in India also find it difficult to avail of leased spaces from developers due to the high down-payment and security deposit charges. The role and function of business incubators prove extremely beneficial for prospective foreign firms entering the Indian market to counter this challenge effectively. These business incubators provide new entrepreneurs with office spaces of various sizes as per the requirement at cost-effective security deposits and flexible terms.
Tecnova's incubation support service offers companies a fully functional workspace facility equipped with work desks, printers, 100% power backup, reliable high-speed internet, in-built payroll and complete HR management support.
Networking Support: Opportunity to Establish a Business Network
New firms setting foot in the Indian market require a thorough business network as an important market entry strategy. This will facilitate convenience in setting up firms, securing new clients and partners, expanding sales distribution network as well as hiring talented employees.
With a low-cost plug-and-play model, professional consultancy firms in India help to establish brand presence and increase sales with greater local credibility. Further, by implementing a managed supervision, these firms also help to build a favorable network with importers and distributors and allow tracking business growth with regular detailed insights.
Umbrella of Support Services: Develop Favorable Business Relations
Establishing a robust business relationship is one of the most important stages of business incubation and is also significantly challenging for new and budding entrepreneurs. Incubation and business development firms play the most crucial role to this end by identifying target companies, structuring deal strategies and valuation, and conducting negotiations.
Through qualified partner research and in-depth analysis of new market trends, Indian consultancy firms help to secure an exciting and profitable partnership and venture. These firms also offer assistance to establish an end-to-end execution of successful cross-border deals with an experienced management team and professional merger & acquisition experts.
Financial Support: Securing Easy Access to Capital
Incubation centers for entrepreneurship can also help by providing access to capital. Such incubator firms help to locate the potential source of finance that is required to achieve the target business goals. Often, consultancy firms have a direct and strong collaboration with funding agencies which helps to get convenient access to easy finance with limited risk.
Tecnova's R.I.S.E programme
Tecnova's tailor-made R.I.S.E (Recruit, Incubate, Support and Expand) helps meet target business goals seamlessly for prospective foreign companies in India.
Recruit
With a comprehensive and personalized recruitment model, we help foreign organizations acquire the most suitable professionals who possess all required skills and have an extensive understanding of the market. Furthermore, all employees will be recruited by us and will be under our payroll until the firm has established a stronghold in the market to demand a dedicated entity.
Incubate
Our Incubate programme allows foreign companies to avail of fully equipped office spaces at minimum investments and transparent pricing. It also helps to avoid the red tape by taking care of all legal requirements for an office set-up and helps to retain control of finances with an easy exit option in case of a sudden market crunch.
Support
We extend complete backend support that helps foreign organizations solely focus on driving sales. It consists of comprehensive management of administrative services, payroll, employee tax & compliance, employment terms, accounting, expense reimbursement and miscellaneous admin support.
Expand
Finally, our "Expand' programme helps foreign firms establish and improve their presence in new markets and across diverse geographical areas in India. With the help of a fully assembled regulatory team, we assist our clients in owning new subsidiaries and collaborate with new business partners and enable them to focus on multiplying revenue with in-depth market analysis and customization.
A noticeable increase in the number of foreign organizations is also expanding the role of incubators. Investing in an unfamiliar market system is certainly daunting. It involves the risk of incomplete market analysis, the requirement of a considerable amount of capital, and the risk of not being able to meet the set market goals. This is where the importance of a business incubator firm is established and simply cannot be overstated.