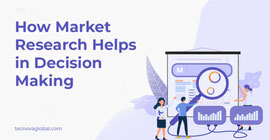 The Current State of the Indian Market
For many years, multinational companies along with aspiring entrepreneurs across the world have been describing India at times as 'world's biggest market' or 'world's largest workforce', and whatnot. Although these two metaphors given to India are correct to their respective meaning in many ways, the country still has to tap into its true potential by allowing businesses to enter the market with virtually no hassles. Nonetheless, India is rapidly making changes in its policies to allow businesses to manufacture, import, and export products with ease. In 2020, India has jumped 23 places in World Bank's Ease of Doing Business Index and reached to a global position of 63. In addition, India has also made it to the world's top 10 improvers' list for the 3rd year in a row; all thanks to the continuous business reforms year-after-year.
Talking about the current situation, present geopolitical scenario has also pushed many companies to deduce their reliance from global manufacturing hubs such as China. Businesses are looking for establishing their facilities in places where they have to pay low labour costs without any possibility of their competitors copying, reverse engineering, and manufacturing their products. And India market entry has come up as a favorable place where businesses would not have to face such issues. A recent instance of the same is the global electronics giant Apple that has started manufacturing its products in India.
India's domestic market turnover has reached to US $20.03 billion in 2019 with a Compound Annual Growth Rate (CAGR) of 9.8 percent. In 2019-20, India made exports of US $20.70 billion which also makes the country the world's largest supplier of generic drugs with occupying of about 22 percent of global export volume in the industry. And India has clearly demonstrated its manufacturing capability by quickly becoming the world's largest face mask and PPE kit supplier within a few months. All these factors indicate that India has a huge potential (even more than the estimated) for manufacturing along with imports and exports.
Why Market Research is Critical for Establishing a Business in India
India is an extremely diverse nation with more than 20 official languages, hundreds of ethnic communities, and cultural traditions. Here, travelling to a different state can make you feel like you are in a different country. Each region follows a unique work culture, its people have a different temperament, and not to mention the variety of rules and regulations followed by different states, customer preferences, price sensitivity, etc.
In such a diverse and unique and diverse environment, businesses from abroad find it hard to enter the market and gain a foothold. And in a country where economic opportunities and business ideas are exploding, a market research company in India can be of great help to determine an Indian market entry strategy.
Apart from the above-mentioned aspects, here's a detailed overview of the factors that signify the need for opting for the services of an India entry consultant for foreign businesses.
In-Depth Market Exploration:
Every business has to make a certain go or a no-go decision before getting knees-deep in the market. And for that, they need to do an in-depth market evaluation to identify the opportunities and understand on-ground realities of the processes followed by stakeholders such as dealers, distributors, and/or retailers. In addition, getting a clear idea of the market in terms of decision-makers and other influencing factors is also quite crucial. An ideal market research methodology should include real-time interactions with potential buyers, industry associations, and government bodies to ensure that the overall strategy is based on data, not assumptions.
A market such as India has is quite diverse and divided into many regions. A thorough market research approach includes a wide range of components for a deep understanding of the market. The components are:
Identifying current and future opportunities
Understanding and fulfilling government regulations
Developing a deep understanding of the competitors and a complete analysis of how they work and how they've successfully able to withstand the ups and downs of a developing market such as India
Knowing about limitations and barriers that restrict a business to enter and gain a market foothold in the country and ways to deal with them
Information about the current technology trends and how they're going to affect and influence the business
Knowing about the demand and supply gaps, so that they can be worked upon for an improved supply of products and/or services
Understanding what are the sales and distribution channels and how they work, so the business can improve such channels and as a result, their overall distribution network
Understanding the business culture to know the factors that play a key role in decision making
How Market Research Helps in Decision Making:
A systematic and detailed market research approach allows businesses to have a bird's eye view on possibly every aspect of the market and industry. They can seize lucrative opportunities and more sensible investment decisions. A detailed market research also provides a business with a strong foundation, so they can make pivotal shifts at certain instances. It gives a business a personalized strategy that has been designed and developed according to the unique needs of a business so that when the time comes, the business does not have to move away from entering into the market and/or expanding.
In simple words, having a clear understanding of the market that a business is trying to enter, makes things easy and hassle-free. It allows decision makers to take decisions on the basis of substantial data by ensuring that their terms of engagement with distributors, employees, and local regulatory bodies are crystal clear. The more a business knows about the place and the people that they're dealing with, higher the probability of their success goes; especially in a nation such as India.
Tecnova is one of the few market research companies in India that has served more than 1500 clients in taking the decisions in India for over a period of 3 decades. The company has worked with businesses from more than 35 countries across the globe in proving collaborative solutions for making a successful market entry and expanding in India. Whether it is about understanding policies and regulatory framework or mitigating risks and managing expenditure, Tecnova's high-impact strategies have ensured a high success rate.