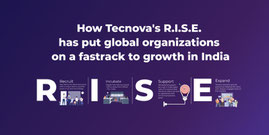 India has quickly become a favourite for businesses from across the globe. In 2020, India has jumped 23 places in World Bank's Ease of Doing Business Index and reached to a global position of 23. In addition, India has also made it to the world's top 10 improvers' list for the 3rd year in a row; all thanks to the continuous business reforms year-after-year. Changing geopolitical equations and COVID-19 have pushed companies to diversify their outsourcing activities and deduce their reliance from a single source, China.
To understand the import pattern of India from a continental perspective, India purchased 60.9 percent of its total imports by value in 2019 from fellow Asian countries. European trade partners supplied 15.9 percent of imports while imports worth 9.2 percent originated from North America. India spent approximately $480 billion in 2019 on imports.
Here's a detailed overview of the top 10 product categories imported by India in 2019.
| | | |
| --- | --- | --- |
| Product Category | Expenditure (USD) | Total Import Percentage |
| Mineral Fuels, Oil | 153.5 billion | 32% |
| Gems and precious Metal | 60 billion | 12% |
| Electrical Machinery and Equipment | 50.4 billion | 10.5% |
| Machinery, Computers | 44.1 billion | 9.2% |
| Organic Chemicals | 20.5 billion | 4.3% |
| Plastic and Plastic Articles | 14.6 billion | 3.1% |
| Iron, Steel | 11.6 billion | 2.4% |
| Vegetable Oils, Fats, and Waxes | 9.6 billion | 2% |
| Optical, Technical, and Medical Apparatus | 9.5 billion | 2% |
| Fertilisers | 7.3 billion | 1.5% |
These top 10 product categories account for approximately 79.4 percent of the total import in 2019 from different regions across the globe.
Nonetheless, despite cheap labour costs, relaxed regulatory framework and a business-friendly environment, establishing a business in a highly diverse country such as India requires a certain level of familiarity with the work culture of both private and the government sectors. There are specialised businesses that offer services such as business incubation development and incubation support service in India. Opting for the services of such companies has become a need of the hour as they enable businesses to save on huge initial costs and provide an easy entry into the Asian market along with a well-designed exit strategy.
Tecnova is one of India's leading India entry consultants that helps overseas businesses easily achieve and maintain a presence in the Indian and Asian market. We deeply understand the nuances of the Indian market and economy that foreign business often find unambiguously different from their native places and therefore, Tecnova facilitates foreign businesses under an in-house program called – R.I.S.E. It stands for Recruit, Incubate, Support and Expand. These 4 phases of establishing a business have helped our more than 200+ clients over a period. Tecnova's R.I.S.E. has helped business organisations reduce their go-to-market gestation by 25 percent and their investment expenditures by 40 percent. 
Here's how R.I.S.E. adds value to your business.
Recruit


In the Recruitment model, we help businesses establish their presence through services of recruitment agencies and 

executive search firms in India

. This helps businesses recruit the most suitable professionals with a fair understanding of the market and their skill. When customers interact with such qualified and experienced professionals, the company gets to build a certain level of credibility in their respective local area. In addition, the staff is hired by us and will be on our payroll, and therefore, the business would not have to worry about supporting them until the business is large enough to demand a dedicated entity.Such approach allows our clients to have a dedicated workforce that prepares the territory for them and also send detailed operational reports. If in any case, things don't work out for the client, we also have an easy exit strategy that minimises the financial risk. We facilitate a 'plug & play' model that enables companies to start running their business development operations as soon as they hit the ground.

Incubate


Being the 2

nd

 phase of the program, Incubate empowers companies to have an office away from office with complete 

incubation support service in India

. The phase is divided into 3 facets: risk management, cost saving and providing facilities. The risk management takes care of aspects such as control over concerned professionals and finance, with an easy exit strategy, and flexibility to transfer the staff to company's own facility.The cost saving aspect includes facilitation of a fully-operational office, offering competitive pricing and minimum time investment. Lastly, providing facilities is the aspect that takes care of providing workstations with central air conditioning, 24×7 broadband connectivity, direct telephone lines, a meeting and conference room and travel desk along with a payroll management and HR advisory board.

Support


The 3

rd

 phase; Support, takes care of the all the backend services so that the business can focus on the core operations such as, driving growth, revenue and 

business development in India

. In this phase, Tecnova helps companies with administrative services, payroll management, employee and tax compliance management, accounting services, office infrastructure, employment agreements, reimbursement of expenses, IT support, and employee transition support. All these services come at a cost of monetary and time-based investments and R.I.S.E. takes care of all of those, so you can focus on expanding.The value addition from this phase is that the companies can take advantage of their physical presence without having to face issues that usually occur when a business have to frequently deal with importers and distributors.

Expand


The final phase of the R.I.S.E. program, Expand, helps our clients in expanding their presence in different geographical areas and new markets. Tecnova helps its clients in owning new subsidiaries with the help of a fully-assembled regulatory team and compliance support. Our partner search approach allows companies to expand by collaborating with new business partners. In addition, we also provide complete support and advisory services throughout the targeted geographical area. In addition, the 'Expand' enables companies to focus on multiplying their revenue without any risks and liability.
Tecnova's unique R.I.S.E. service offers a range of benefits to the companies that are trying to enter the Indian and Asian market. The benefits range from expedited market entry, un-diverting focus on core business operations, restrained financial risks, complete regulatory and compliance-related support, cost savings, and more. Furthermore, we enable foreign businesses to gain a foothold in the Indian market and achieve their business objectives through our decades-long experience in the field of consulting businesses.
Reference: http://www.worldstopexports.com/indias-top-10-imports/