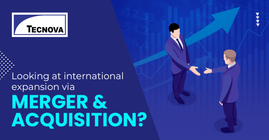 Merger & Acquisition deals in India may see tailwinds driven by the increased traction in IBC resolution, restructuring by conglomerates, and recent regulatory reforms announced by the government. In particular, the new labour laws, reforms in cross-border merger regulations in 2018 announced by SEBI, tax sops for startups, the Make-in-India push for manufacturing firms, and a reduction in corporate taxes may serve as key drivers for FDI and M&As in India.
Among industries, the automotive industry, which makes up half the manufacturing GDP of India, is expected to greatly benefit from the recent revision in corporate taxes. The cut in taxes incentivizes OEMs to manufacture locally and will help attract greater investments from abroad.
Further, the recent changes in FDI policy such as the relaxation of rules for overseas single-brand retail stores and allowing FDI via the automatic route in contract manufacturing are likely to give a boost to more foreign investments in the country.
Sectorally, technology and innovation-focused   companies are garnering increasing attention as favored targets for investments and mergers and acquisitions. Current trends suggest that M&A activity in the startup ecosystem is also here to stay as we see more investments coming into FinTechs and other disruptive businesses.
Tecnova's approach to India-entry M&As:
Tecnova is a trusted name in India-entry transaction advisory services having established solid connections and expertise across sectors for more than 35 years. The firm's strong execution capabilities have enabled the successful completion of 1,500+ consulting and execution assignments. The firm serves as an exclusive sell-side advisory.
Tecnova follows an 8-step model for providing a complete merger and acquisition experience to global clients:
Market Mapping: Tecnova first works on identifying potential investors and targets for a specific segment or sector in the industry. Then, targets are further screened based on selection criteria that include technology, brand reputation, customer metrics, product diversification, and manufacturing capabilities.
Partner/Target Identification, Analysis, and Approach: The outcome of the screening is a shortlist of targets. Investors are also shortlisted and then approached to understand their interest in the concerned investment. These investors have then evaluated basis synergies, collaboration rationale, and strengths and weaknesses. Post this, the company discusses  its  observations with the target client and sets up meetings with selected investors.
Go/No-Go Decision: After extensive analysis of the value addition, benefits and drawbacks of the potential deal, Tecnova makes a go/no-go decision along with the client to decide whether the deal is compelling enough to proceed with.
Structuring & Valuation: Once the decision is made, garnering its expertise, Tecnova advises on valuation, transaction structuring, the divestment roadmap, business plan, etc.
Term Sheet: As a next step, after thorough negotiations, Tecnova drafts a term sheet/Letter of Intent which would be signed by the target and the potential buyer once they agree with the terms of the proposed deal.
Due Diligence: Tecnova then assists in and coordinates the due diligence process by facilitating data transfer between the due diligence team and the stakeholders. Our services also include advising on possible solutions for addressing any problems that may arise out of due diligence.
Negotiations & Definitive Agreement: Post due diligence, the firm facilitates coordination between various financial, commercial, legal, and tax advisors as well as the key decision-makers to arrive at the transaction documents, in line with the best practices in India.
Deal Closure: This is the final step in Tecnova's goal of hand holding the client until the deal is closed. Tecnova  ensures robust project management to close a transaction in a timely and smooth manner.
Tecnova acts as a sole transaction advisor, providing end-to-end merger and acquisition services to clients across countries and industries, right from identifying potential targets and investors to closing the deal as well as ensuring post-deal integration. Tecnova, as a specialized India entry consultant with a deep understanding of merger and acquisition challenges in the country, has a proven track record of successfully enabling the entry of reputed global companies into India via acquisitions, partnerships, and investments over the years.
Tecnova's USP lies in its three-decade rich experience of working with Indian companies across varied sectors. Being an experienced India entry consultant, Tecnova understands the merger and acquisition challenges and intricacies specific to India. For example, the company notes that more than 90% of Indian companies are family-owned and have cultivated long-term relationships as a trusted partner with these firms. Further, Tecnova specializes in merger and acquisition services for inbound deals, that is, enabling foreign companies to acquire or partner with Indian firms. Tecnova also offers support in the post-deal closure phase, recognizing that handling deal post-acquisition is as important as the pre-deal phase.
To know more about Tecnova's Mergers and Acquisition practice please go to https://bit.ly/3fkgdek
And to connect with our M&A team please drop an email at enquiries@tecnovaglobal.com