Tata Motors begins E-bus pilot-runs in Guwahati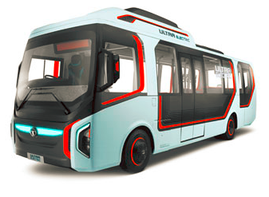 Mumbai: Tata Motors, which today began a pilot-run of its 9-meter electric bus in Assam, claimed that it's become the first automaker to get Arai and homologation certifications for its 9-m and 12-m electric buses. The company, which bagged a 350 units order from the EESL to supply e-cars earlier this month, today signed an agreement with the Assam State Transport Corporation to run 9m e-buses that can carry 26-34 passengers.
Contact Bostel Consulting associated with Quanzen Consultants, the Business Development and Sourcing Support Expert to International Automotive Companies in India - India is looking at having an all-electric car fleet by 2030 and the first 10.000 electric PV have just recently been awarded to Tata and Mahindra!