The Massive Impact of EVs on Commodities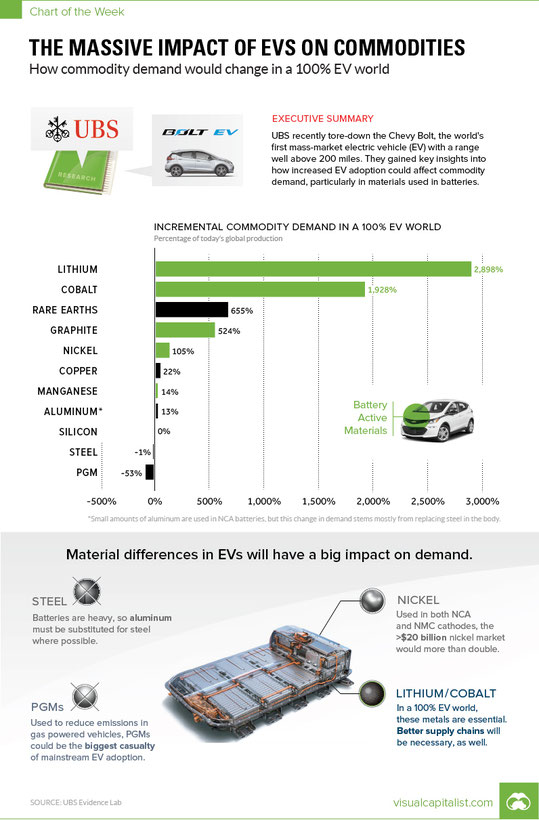 An interesting article from VisualCapitalist:
Lithium, cobalt, and graphite have tiny markets, and they will explode in size with any notable increase in EV demand. The nickel market, which is more than $20 billion per year, will also more than double in this scenario. It's also worth noting that the Bolt uses low amounts of nickel in comparison to Tesla cathodes, which are 80% nickel.
Meanwhile, the 100% EV scenario barely impacts the steel market, which is monstrous to begin with. The same can be said for silicon, even though the Bolt uses 6-10x more semiconductors than a regular car. The market for PGMs like platinum and palladium, however, gets decimated in this hypothetical scenario – that's because their use as catalysts in combustion engines are a primary source of demand.