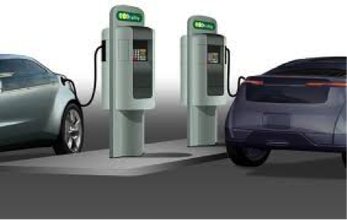 India is looking at having an all-electric car fleet by 2030. This is a big challenge for passenger vehicle makers. Contact
Bostel Consulting  associated with Quanzen Consultants, the Business Development & Sourcing Support Expert to International Automotive Companies In India.
Mahindra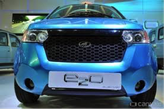 India's leading SUV maker, forayed into e-mobility segment with the acquisition of Reva Electric Car Company, the maker of Reva, in 2010. While the company is now called Mahindra Electric, the car is now being sold as e2o. Since then, Mahindra has added the four-door version of e2o, the e2o plus, E-Verito sedan and e-Supro cargo van to its stable of electrified vehicles. The automaker is working on bigger electric powertrains that will drive buses and cargo vehicles, Mahesh Babu, chief executive officer (CEO) at Mahindra Reva Electric Vehicles Ltd, said in an interview without elaborating. The Mumbai-based company aims to sell a total of 100,000 units of electric passenger vehicles, buses and trucks over the next two to three years, compared with about 7,000 units of such vehicles it has sold so far, he said. 
Mahindra is also looking at making luxury electric cars under the Pininfarina brand, Babu said. The company last year completed the purchase of Italian car designer Pininfarina SpA, the creator of numerous Ferraris including the 458 Spider roadster. Chairman Anand Mahindra said last week at the Seoul Motor Show that the automaker hopes to participate in high-performance electric vehicles with the design company. The Indian company and its South Korean unit Ssangyong Motor Co. will together make an electric vehicle using the same platform that can target large emerging electric car markets including China, Mahindra said a month ago.
New Players like JSW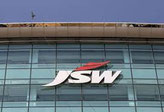 Since EV is virtually a zero-up new field, there are also likely to be new ambitious Indian entrepreneurs entering the game. JSW Group, an Indian conglomerate with  interests in metals to power generation, plans to venture into electric cars by 2020. The Mumbai-based group will set up the electric-vehicle business on its own and initially buy batteries from suppliers, Chairman Sajjan Jindal, 57, said in an interview with BloombergQuint at World Economic Forum in Davos in January this year. It would consider setting up a joint venture for making batteries in the longer term.
Chinese Vehicle Makers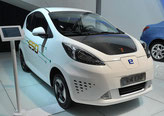 SAIC: The prospect of India aggressively promoting electric vehicles was a "big opportunity", a source close to SAIC, China's biggest automaker, told Reuters. "For a newcomer, this is a good chance to establish a modern, innovative brand image," the source said, although they added the company would need more clarity on policy before deciding whether to launch electric vehicles in India. Earlier this year SAIC set up a local unit called MG Motor which is finalising plans to buy a car manufacturing plant in western India.
BYD & Chongqing Changan: Warren Buffett-backed BYD already builds electric buses in the country, while rival Chongqing Changan has said it may enter India by 2020.