Indo-German Business Summit 2017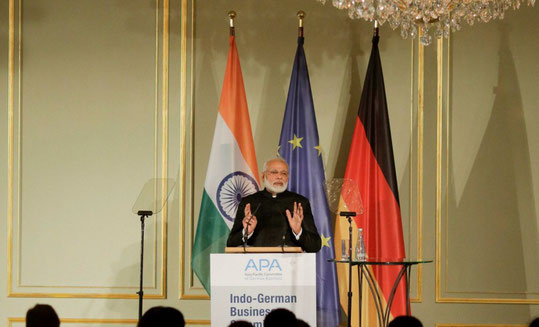 Learn from Prime Minister Narendra Modi's speech at Indo-German Business Summit in Berlin on May 27, 2017 why Germany is among India's most important partners both bilaterally and in the global context. Germany ranks 7th among foreign investor countries in India. Major sectors attracting FDI inflows from Germany are engineering, chemicals and services. About 600 India-German joint ventures are presently operating in India. They provide employment to around two hundred thousand people.
Bostel Consulting - Your First Choice For Automotive - was invited to participate this summit. Bostel Consulting is  associated with Quanzen Consultants, the Business Development & Sourcing Support Expert to International Automotive Companies In India.